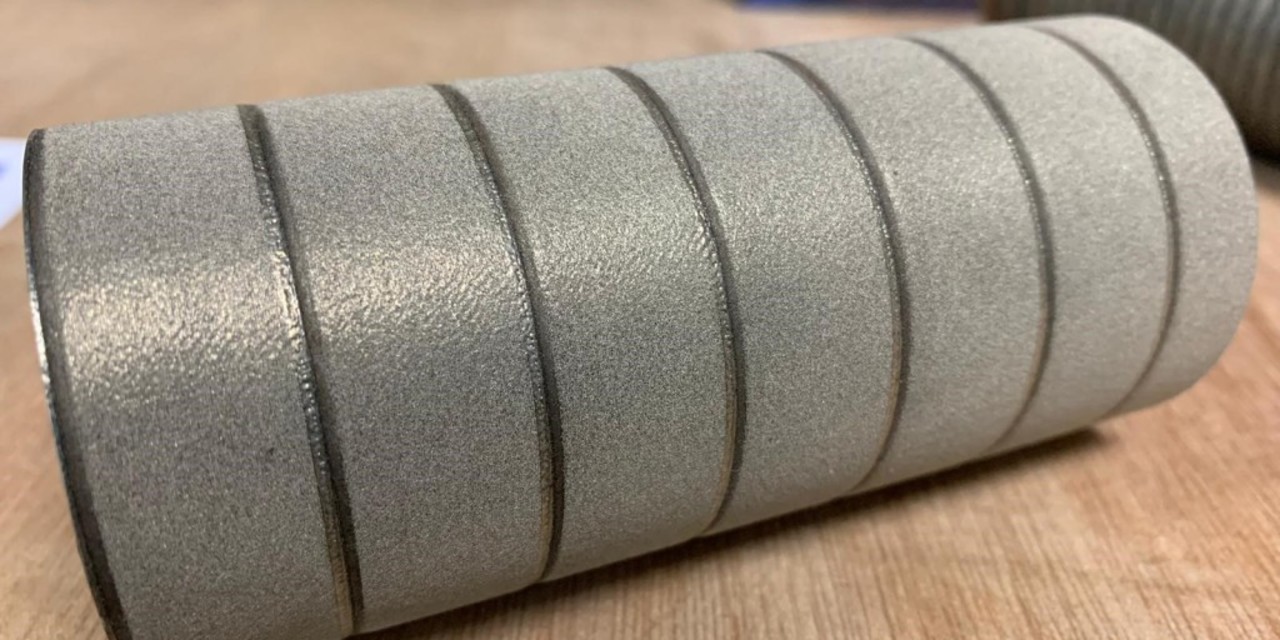 Laser cladding
Laser cladding is a method of covering a part with a wear-resistant and/or corrosion-resistant material. This connection is metallurgical. The surface of the part is melted with a laser. At the same time, a metal powder or wire is applied to the weld pool. This powder or wire melts and bonds with the base material and creates the metallurgical connection to the surface.
Coaxial or lateral laser cladding
In laser cladding, a distinction is made between coaxial and lateral cladding. Coaxial cladding applies the powder to the workpiece from multiple sides. The laserbeam goes central through the nozzle. This creates a constant weld pool, which allows the coating to be used with extra precision. With lateral laser cladding, the powder is only introduced into the laser from one side. This makes the construction of the laser slimmer than a laser for coaxial cladding. The main advantage of this technique is the possibility to work in hard-to-reach places.
Coaxial Laser Cladding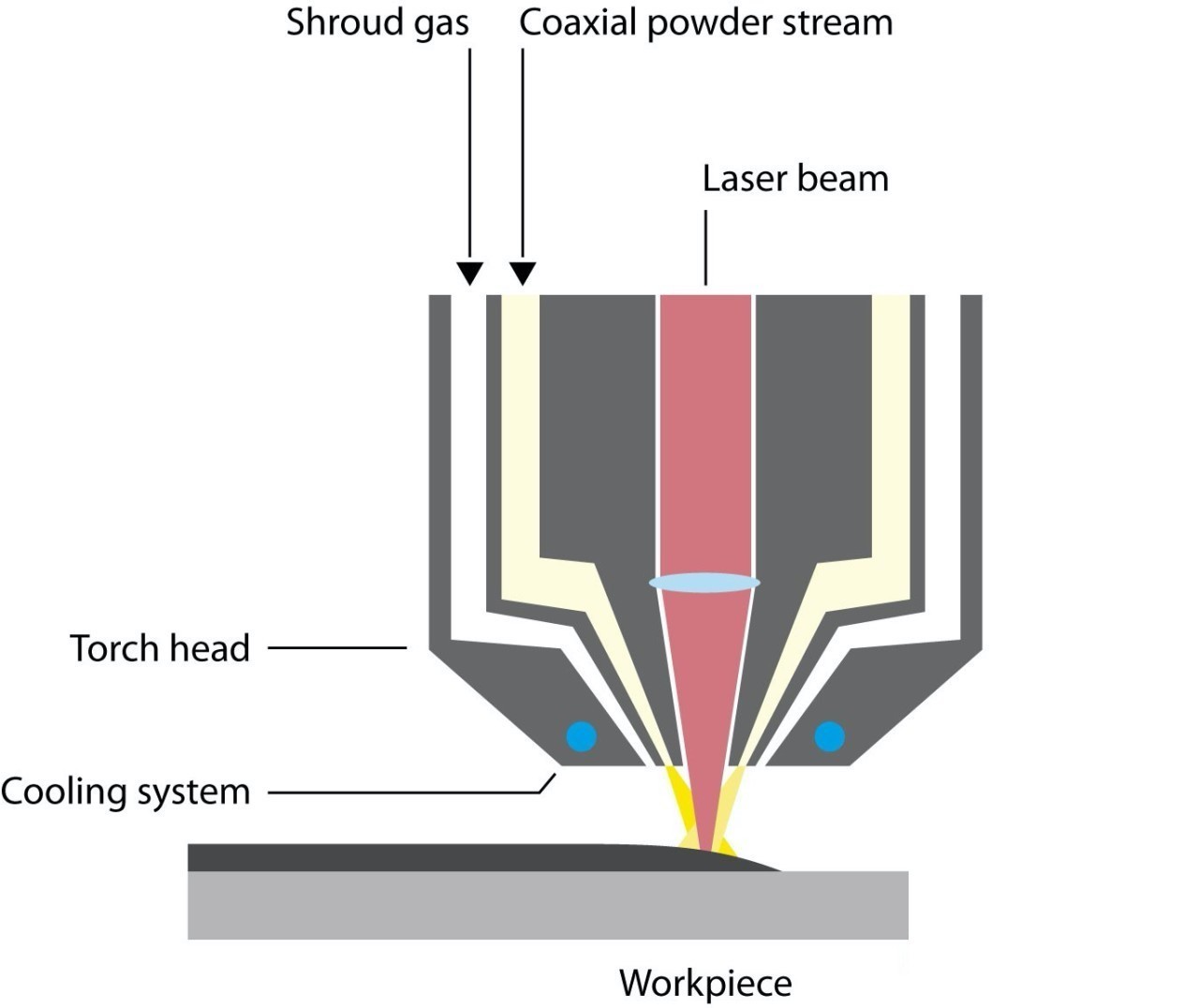 Lateral Laser Cladding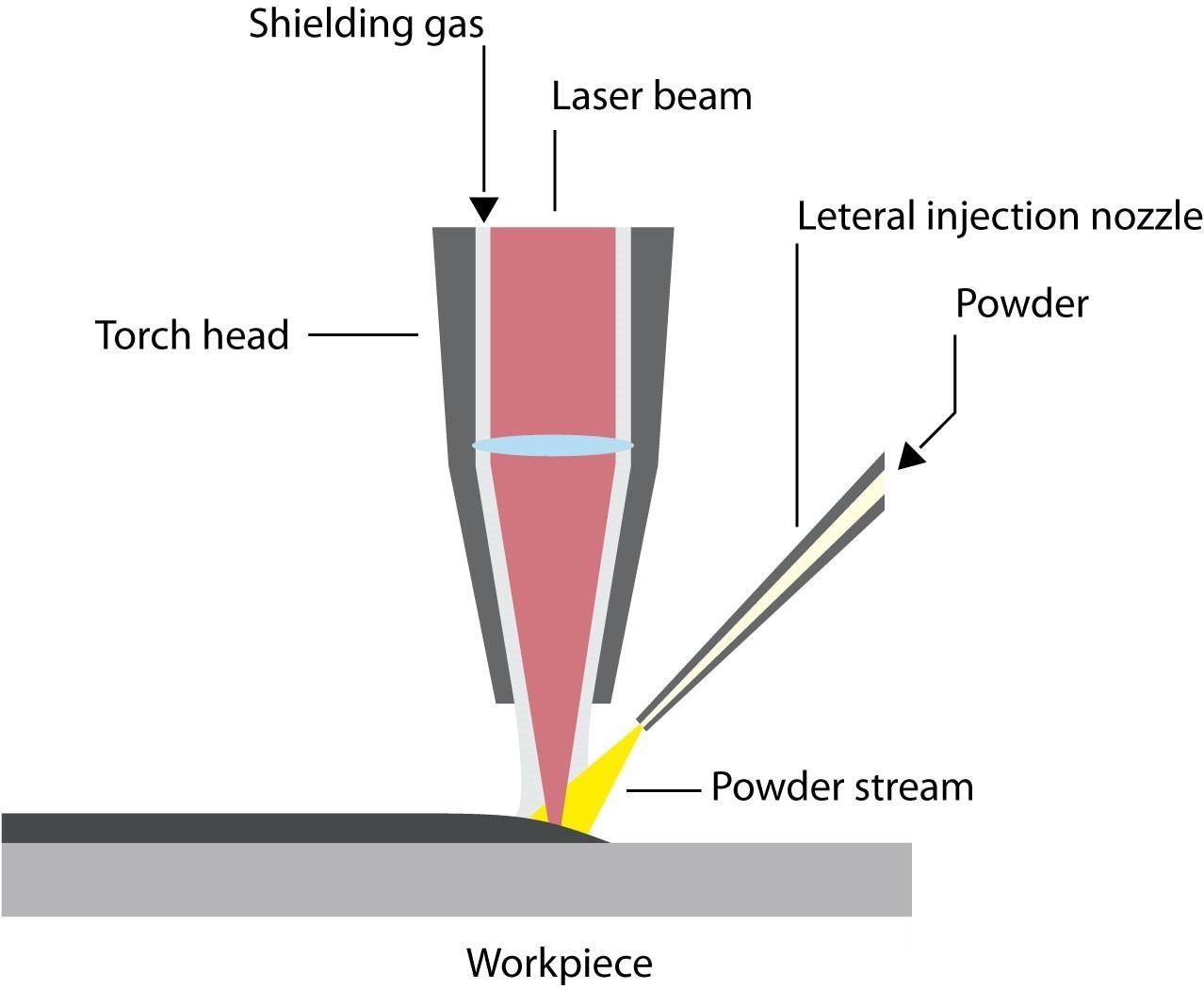 Advantages of laser cladding
The minimal heat input is a significant advantage of laser cladding compared to conventional welding such as TIG or MIG welding. This results in low mixing with the base material. In addition, deformation because of the concentrated heat input is limited. Of all the welding and cladding processes we offer, laser cladding is the best option to limit the heat input to the workpiece.
Laser cladding applications
Laser cladding is applied to many different parts. The surfacing material depends on the desired effect, the material of the part and the type of machine the workpiece is part of. Laser cladding is used on:
Valves
Seats
Transport screws
Plungers
Valves
Pump parts
Drilling tools
Achieve a longer service life for your machine
Cladding ensures that your process or your product has a longer service life, reducing unplanned repair and maintenance costs. You realise savings in costs and time through the wear-resistant surface coating.
Sietzema Techniek advises customers in various sectors about the control and prevention of wear. Feel free to ask for advice. You can contact Siebe Sietzema by e-mail: siebe@sietzematechniek.nl or by telephone on 0513 – 410396.